Clubiona CE certificated 3D Lines Laser Level with 5200 mah BATTERY & Horizontal And Vertical Lines Work Separately Laser Lines
PROTECTION PLAN: One year tool protection plan. RETURN AND CHANGE: Client can get products from local warehouse around 7 days.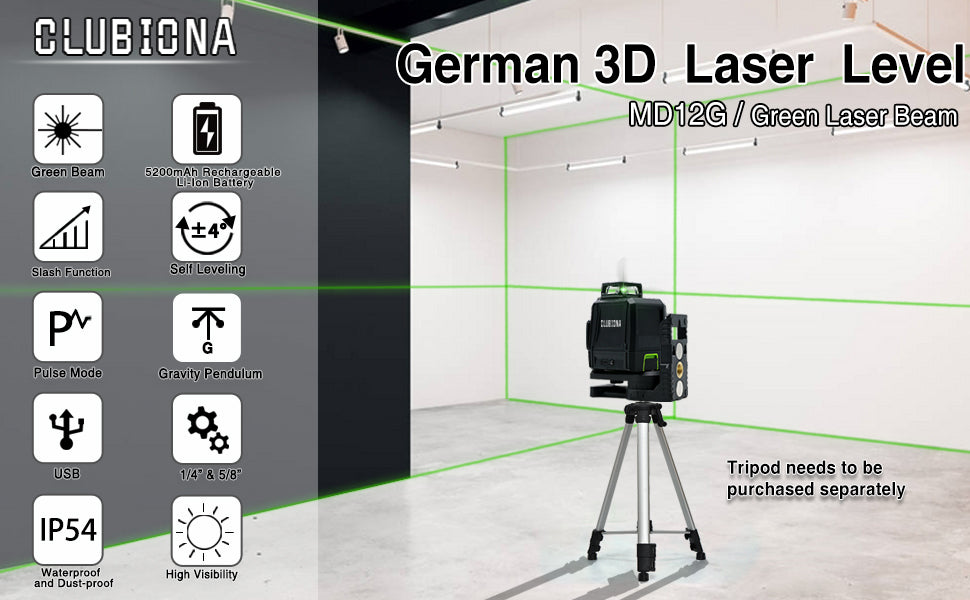 Line selection:
The horizontal lines and vertical lines can work separately, ​which can save power, extend the working life of product.